ONE STOP SHOP FOR ARTArt Mart
Art Mart stores artworks from both Parishath and outside art field. It is also a unique center for arts wherein major art publications from various publishing houses are sold. Marg, Art India magazine, Art and Deal, Art Etc, Art Asia Pacific, post cards, canvas reproductions of renowned artists like Ravi Varma, traditional paintings, Central Lalitkala publications are available at Art Mart. Even commissions for reproductions of well known artists and traditional paintings are undertaken. Art Mart is a collective of Parishath with a philosophy to make art affordable and encourage artists and traditional/folk painters to sell their works, in the absence of other such agencies in and around Bangalore, which brings in all such activities under one roof.
Art Mart also sells calendars, diaries and such other mementos that contain reproduction of well known art works. Art Mart takes artworks from upcoming and established artists, on a commission basis, for a prescribed amount of time. Many artists have become popular, have been selling their works regularly and also have drawn the attention of potential buyers and curators, due to their association with the Art Mart.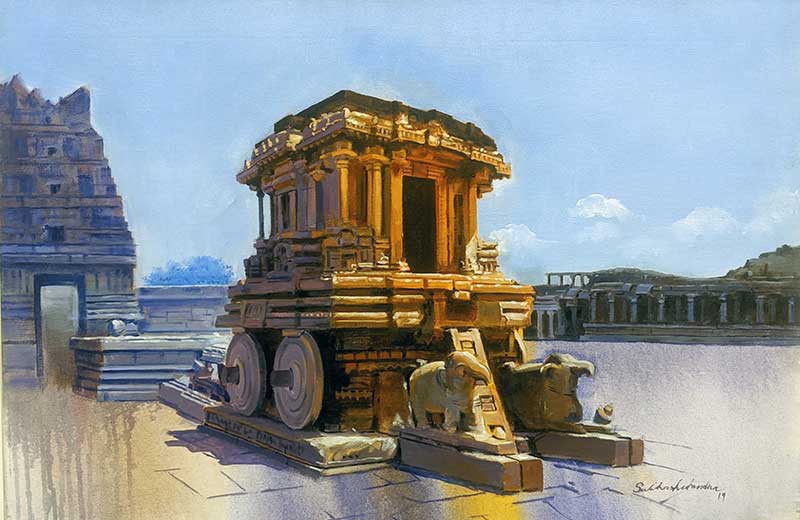 View our Painting collection for sale here
Contact Art Mart for more details
+91 9611835597